September 30th, 2008
---
10:49 pm
Hello again! This time from Würzburg. It#s a small-ish place but nice enough, and has both a huge (re-constructed) castle AND a huge (and UNESCO listed) palace, which can#t be bad. And the hostel is not only called "Babel Fish" and has a "Hitchhikers"-related image on each dormitory door, but the Internet terminal I#m using is running SUSE Linux. I suspect we#re dealing with hostel-running geeks, here. What a life! Must be ace.

Today I went to see Rothenburg-ob-der-Tauber, which is honestly like some sort of walled medieval wonderland. On the way back to the station you can look back through the gate in the wall and see it like Alice#s garden through the too-small door. The weekend was cool, too; I stayed in a youth hostel which was a converted castle, and I suppose had a similar fantasy-like vibe in a way. The Rhine valley itself reminded me vaguely of the Wye valley near Symonds Yat, only BIGGER. To pass the time, I wrote some stuff down like this so I wouldn#t forget, so I#ll probably post a load more when I get home, like Dave and his Jazzmanix adventures :p

Anyway, after tonight, only one night left before I rock up in Freiburg to check in to my boring old conference hotel :p I#ll be in Heidelberg, which is Germany#s oldest university city, so should be fun.

Hope everyone is well!

September 27th, 2008
---
03:22 pm - Germany part 2!
Hello again. Things are going a lot better than last I wrote. For starters, I now have my whole trip mapped out, with the exception of the very last night before I descend on Freiburg. Stef has instructed me to see Neuschwanstein castle, but it#d mean a 5 hour train journey to get there and then a 6 hour journey onwards to Freiburg, leaving me not a lot of time to actually see anything... so I#ll give it some thought. Anyway, what i *do* know is that soon i#m catching a train to the delightfully-named Bacharach in the Rhein valley for a weekend of boat-tripping and hiking. Then it#s out east to Würzburg, with a day-trip to Rothenburg-ob-der-Tauber.

Köln has been fun. I#ve climed towers, descended into crypts, seen Roman ruins and even been down into an old Roman underground canal. And seen a LOT of churches. And the weather#s glorious -- around 18° every day so far!

September 25th, 2008
---
06:45 pm - Guten Tag!
Argh! Bloody german keyboards, just managed to lose everything I´d just written ... So, yes, I am in Germany! It#s all going well so far, except that I grossly underestimated how difficult it#d be finding a room... everywhere appears to be heaving! I had to try 3 or 4 hotels in Düsseldorf before I was successful. Of course, having been bitten, I#m now being much more careful. I#m in a hostel in Cologne at the moment, it#s pretty nice except for the loud drum n bass they#re playing in reception. Free internets though, very welcome. The cathedral is right next to the station and by god is that thing enormous! It#s only around the corner from here so I#m gonna have a look around before it gets dark. Hope everyone is well!

July 28th, 2008
---
10:19 pm - Just for Bob...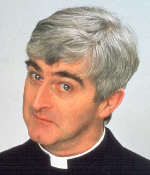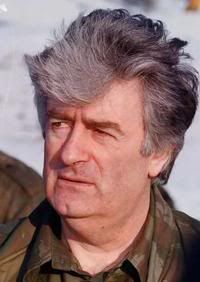 Radovan Karadzic Father Ted

Come on, now, that's at least as good a match as Martin Jol and Superintendent Chalmers :p

(good to see ya at the weekend, by the way!)

July 15th, 2008
---
11:25 am - Internet woes
Oh hai.

So a few weeks back, our flat got broken into and my laptop (among other things) got nicked. Last Wednesday it was finally time for our replacements to arrive and I spent a very pleasant morning of pottering around the flat watching shite daytime TV, tidying up and whatnot, and an afternoon of greedily opening boxes and chucking polystyrene packaging around. Whoop!

My replacement laptop is a good deal better than my old one (it's a proper dual-core job for starters) BUT I'm being very frustrated by internets. A certain number of sites (between 40 and 50 percent I'd guess, based mainly on trying Google search links) consistently refuse to load, livejournal.com among them. Over the week since I've had the new laptop, the sites that do load always load, and the ones that don't never do.

I've tried various things without success, so I just wondered if any techie-types had any more bright ideas! Some more info:

-- The ISP and router are exactly the same as before the break-in and used to work fine, and I've tried resetting the router
-- I've tried Vista plus IE and Firefox, and Ubuntu, with identical results, so it's neither browser nor OS-specific.
-- I've fiddled with DNS settings, cleared the DNS cache, and tried disabling/enabling IPv6 with no joy; besides which, using IP addresses directly also fails
-- I've disabled Windows Firewall and my anti-virus (AVG); it's not that (however much the ISP emailed response I got would like it to be)

My next step is probably to install and run an anti-spyware program or something, although that's easier said than done because AdAware's site won't load. Could anyone suggest alternatives I could try? (although I'm sceptical, as the laptop's so new).

Is it likely to be an ISP problem, do you think? Just that I'd expect the connection to not work at all if that were the case.

Cheers!

June 3rd, 2008
---
12:23 pm - Back once again for the renegade master
For reasons I now forget, I just googled "renegade master" to find out who the artist behind this dance classic was, and discovered that not only was he (one Roger McKenzie, aka DJ Wildchild), born in Southampton, but died in 1995 at the age of just 24 from an undiagnosed heart condition. Blimey.

There's some pop trivia for you! As you were.

April 28th, 2008
---
08:36 pm - Stormy sunset!
I like my flat sometimes. It's on the first floor, on the outside of a bend in the road, and looks vaguely west. So every now and again, you're treated to views like this. Evening all!
P.S. I'm not so keen on my internet though; it keeps cutting off the radio. Get a grip, internet!


April 17th, 2008
---
01:05 pm
Hell yeah! Ben Goldacre, who writes the Bad Science column for the Guardian and runs the website of the same name, will be speaking in my work's Monday lunchtime seminar slot in July. Sadly, this is easily the most exciting thing to happen so far in my current job...

April 15th, 2008
---
07:10 pm - Long time, no post
Well, hello there, Internet.

I should be going to see Envy And Other Sins tonight, who've risen from playing such illustrious venues as the Hobbit and Lennons in Southampton to winning Mobile Act Unsigned. Weirdly, I never saw them on the show, or even knew they were on it, as they got voted out but got voted in again later on, and the couple of episodes I saw happened to lie in between.

Anyway, as I say, I should be going to see them, but I have no-one to go with, and besides I'm rather knackered after unexpectedly going to see Bjork last night. A couple of friends of mine couldn't make it at the last minute, so I got a phonecall just as I walked in the door of my flat, tired and hungry. Still, my flatmate was possibly worse off -- he'd just finished a game of badminton and had to turn up with his gym kit and work stuff! Neither of us had eaten, so naturally we filled ourselves up with low-budget gig-venue lager. Ms Godmundsdottir was astounding, as you'd expect: colours, flags, costumes, lasers, flames, the works. And one of the best voices in popular music, of course.

It's been a good week for music, all-in-all; especially leftfield electronica with oddball female vocalists: last Thursday
piratekittenal came up and we went to see Portishead. Who were also excellent. New stuff sounds pretty dirty and percussive, but there were a couple of nice ballads too. Hard to say, really, but the old stuff rocked regardless. And the next evening we rocked up to a quiet pub in Marylebone to see MJ Hibbett, of whom
piratekittenal is a big fan. He's kinda like an IT-professional Billy Bragg (not an oddball female vocalist, you will notice :p) and sings songs about being in the Scouts and how it's ok to like the Smiths and Take That even though a lot of idiots like them too. His blog is PINK and FUN and uses lots of CAPITALS for very little REASON, and gives
piratekittenal a little MENTION, which is ALL GOOD.

Other than that, my life seems to be pretty busy these days without really meaning to be. In a good way. Went snowboarding for the second time back at the start of March, which I'm really starting to get the hang of, and the other night I fulfilled a longstanding fancy-dress ambition by going to a Tube Station Party, to which I went as Hatton Cross (it's on the Picc line near Heathrow). And spending lots of time with
stefroserainbow, which really is working out rather well :)

Right, since I'm staying in, I guess I should put it to good use and go and clean the place up whilst listening to the Adam and Joe podcast. Evening, all!

February 16th, 2008
---
11:56 am - Black Cat, White Cat
Had a boozy night in last night, and we saw a fantastic Yugoslavian film called Black Cat, White Cat, which had been recommended to us by friends. And I can, in turn, highly recommend it to you; it's fecking great! The plot is nothing particularly original -- a zany comedy about small-time gangsters, a heist gone wrong, a shotgun wedding and a nicely-wrapped-up romantic ending. But it's the setting that sets it apart: a community of Yugoslavian gypsies living along the banks of the Danube. The cinematography and acting are both superb, the soundtrack is provided by a Romany folk band and has lots of pleasing boingy noises, and there are hilarious scenes such as the midget girl who runs around dressed as a tree-stump, the crook who gets dumped into a latrine and wipes himself down with a live goose, and the running gag of the pig slowly consuming an old Trabant at the side of the road. I haven't seen a film so out-and-out funny in quite a while.

Right, I should head off. Need to do a brief bit of shopping in town, then I'm jumping on a train to Southampton to see
mancjon,
raveturned,
stefroserainbow and others perform The Beggar's Opera. Should be good, by all accounts!